A Magical Moroccan Retreat
Marrakech, Morocco June 14 – 28, 2020
Practice, Play and Party with Chocolako
14 Days of Yoga + Energetic Transformation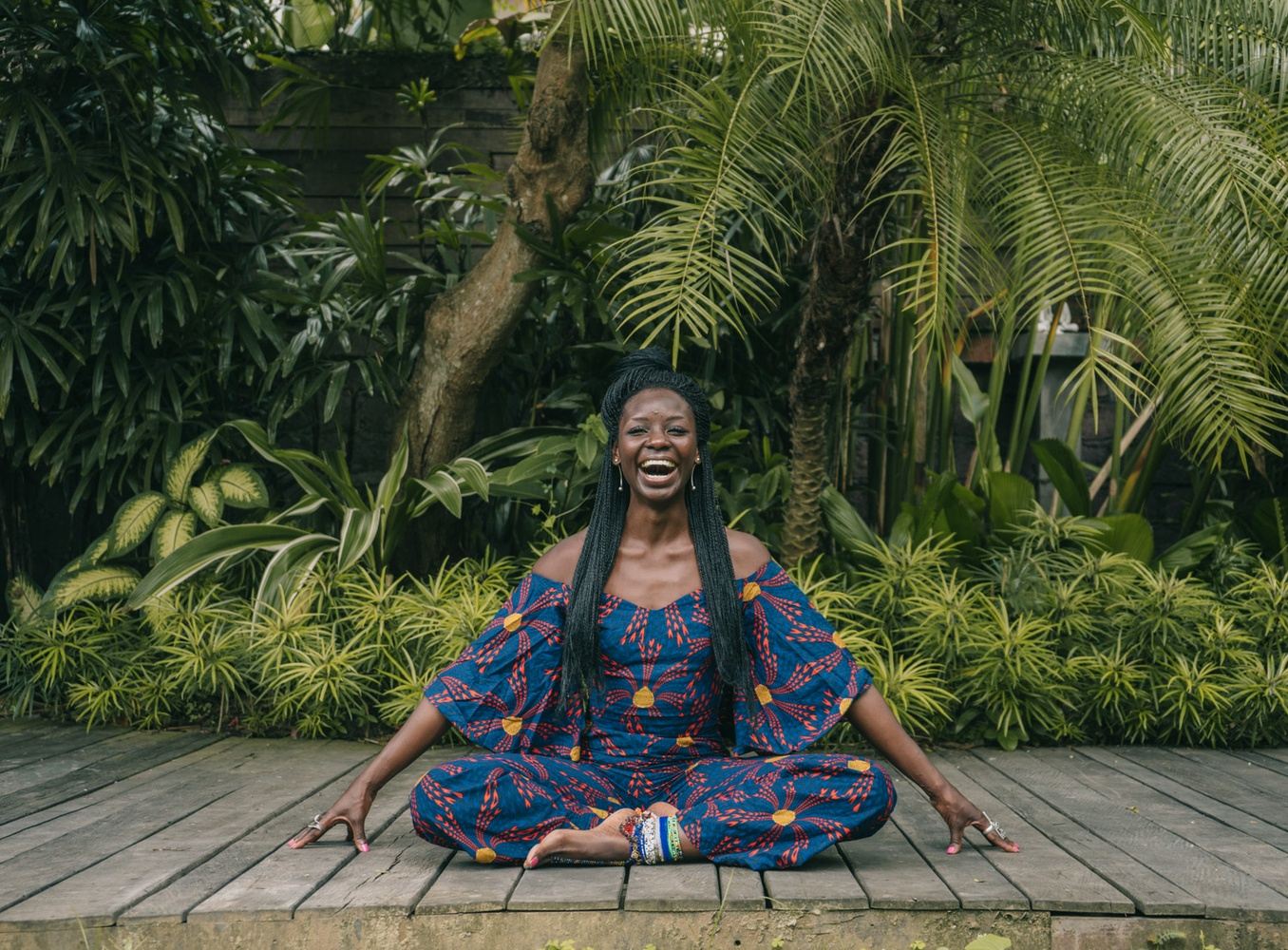 Entrepreneurs and executives. Authors and artists. Performers and philosophers. Meditation teachers and musicians. Experts and entry-level. Yogis and YOU!! What do the members of this global sample size have in common? Our love for making friends, fun gatherings, travel, adventure and yoga. But most importantly, we're all eager to contribute to a higher collective consciousness; starting with Self, then each other and beyond. There's never been a more critical time to activate and recalibrate consciousness together; and there will never be a more powerful place to do this than Africa! This mid-year trip is exactly what you need to re-charge while having fun doing the things you love. We've thought of everything; all you have to do is register, pay and show up. Simple!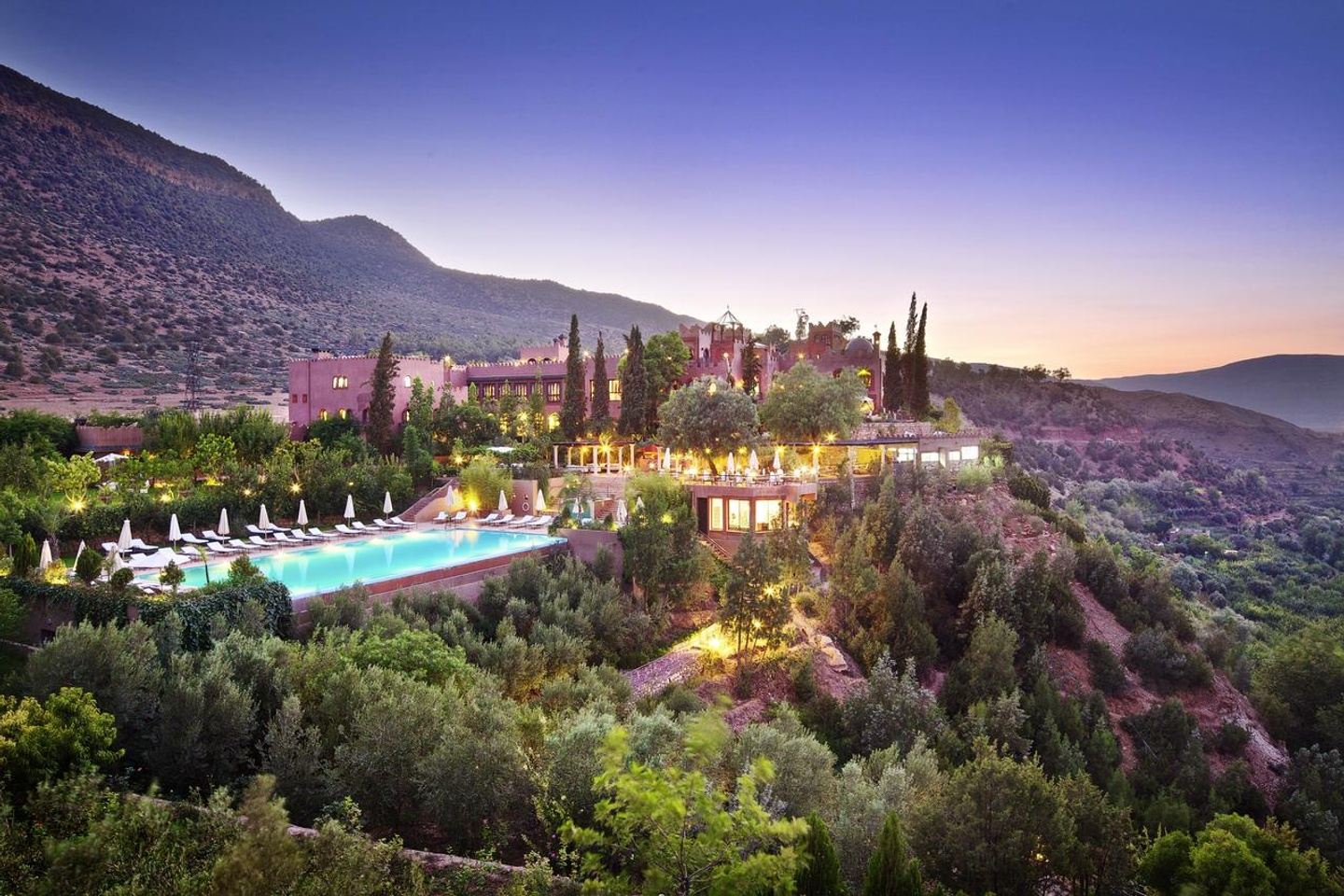 A Magical Moroccan Retreat
Immersed with fun and fabulous opportunities to dissolve deeper into your yoga practice, melt into the medicine of earth and ocean energies, while connecting with other exquisite humans; this retreat is set to be a one-of-a-kind. Think about it this way: we're talking 14-days in Morocco to experience a retreat + festival combo in three different regions of Morocco – Marrakach, Ourika Valley and Essouria – to gaze at the brightest stars you've ever seen. You'll move to the rhythm of your own heart beats during twice daily yoga classes, hike spectacular Atlas Mountain pathways, revive your soul during our magical waterfall excursion and make lifelong friendships with fellow yogis from around the world. Whatever you are seeking in 2020 this retreat is a chance to re-set, step out of the matrix and create your own game design.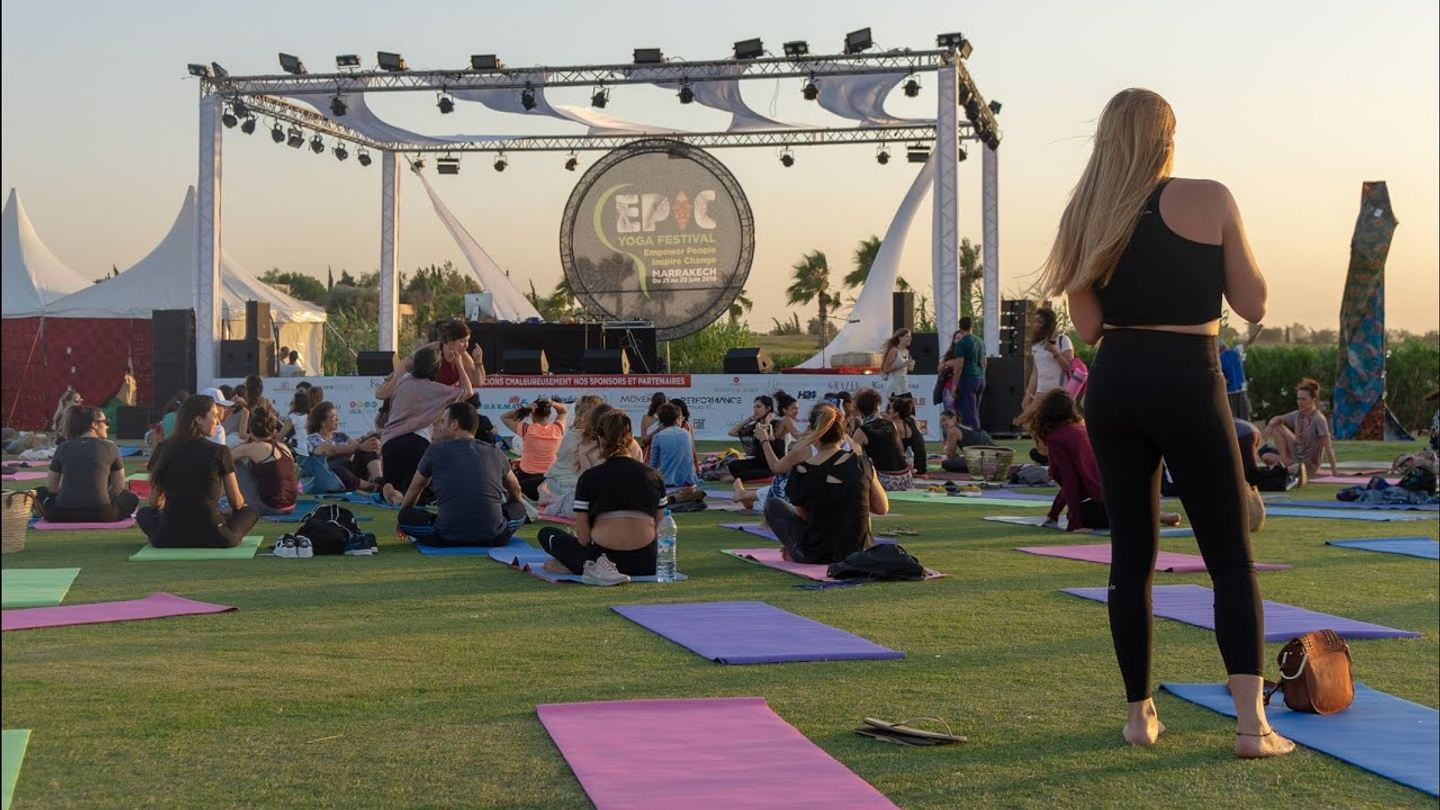 Sandwiched in the center of our 14-day retreat, from June 17th – 21st is the 2nd Annual Epic Yoga Festival. Here is where you go in and wild with your new friends. This global festival prides itself on bringing together people from all cultures and backgrounds to celebrate the Continent's eclectic union of music, art, performance, dance, yoga, education, enterprise, laughter and more! There truly is something for everyone and the line up this year promises to provide an action packed celebration for International Day of Yoga. Since its inception in the United Nations General Assembly in 2014, international day of yoga has been celebrated annually on 21st of June since 2015. That's right, on the 5th anniversary of International Day of Yoga, you could be in Morocco with thousands of yogis from around the world practicing, playing and partying.
Join us for this fun Moroccan journey!
This combo retreat is for you if you are curious about the yoga festival world, a newbie, seasoned soul, and everyone in between. All are welcome.
We invite you to join us for an enlightening journey to the next level of your yoga practice and consciousness—whatever that looks like to you!
We've thought of everything; all you have to do is register, pay and show up. Easy!
So if you are seeking travel, adventure and connection as your BIG trip this year then look no further. This exclusive Yoga Innergy gathering is precisely the Magical Moroccan Moment you have been waiting for.
…oh, did we mention hot air balloon rides? Oh yeaaah.
June 14 – 16 and 22 – 27
Retreat Daily Schedule
Morning Yoga and Somatic Movement with Chocolako
Breakfast
Morning Activity steeped in Energy Elements – Air, Earth, Fire and Water
Lunch
Afternoon Activity steeped in Energy Elements – Air, Earth, Fire and Water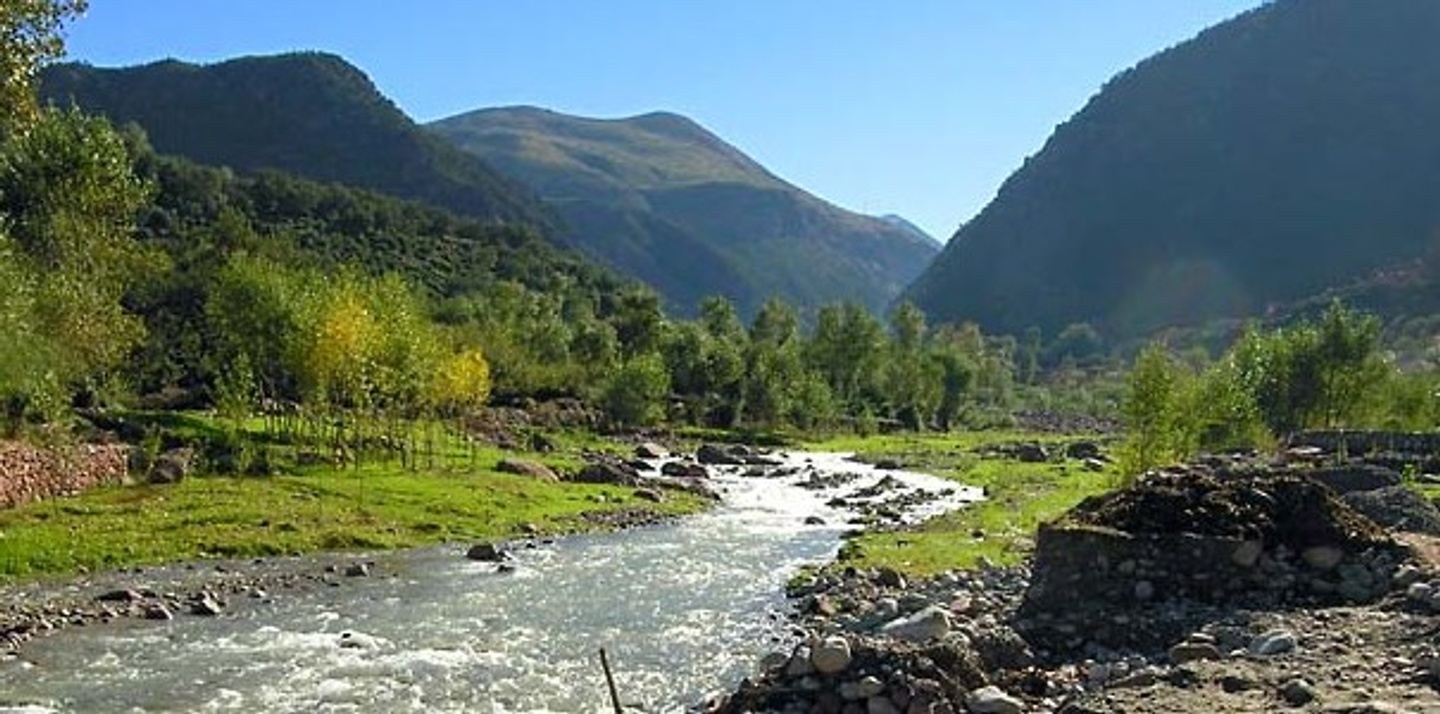 June 13 – 17
Ourika Valley and High Atlas Mountains
The beginning of the retreat will be in Bab Zouina (Door of Beauty in Moroccan) located at the foot of the Atlas Mountains, three hours by camel from the hustle and bustle of Marrakech. This enchanting place, surrounded by olive trees, still lives with the rhythm of nature. The purity of the air, the invigorating smells, and the ochre soil interspersed with varied hues of green provides a wonderful opportunity to enliven the senses and to facilitate contemplation. Meals will be cooked with fresh local products and traditional recipes of Moroccan and Berber cuisine. Each meal will be a culinary experience in itself.
Activities include:
2 hours of yoga practice each morning
A relaxing hammam session in a cozy SPA (massage session is optional)
Visit of the Souk Tnine Ourika (local market)
Visit of the botanical Anima Garden
Moroccan cooking class
Arabic calligraphy workshop
A 1-day excursion to the Atlas Mountains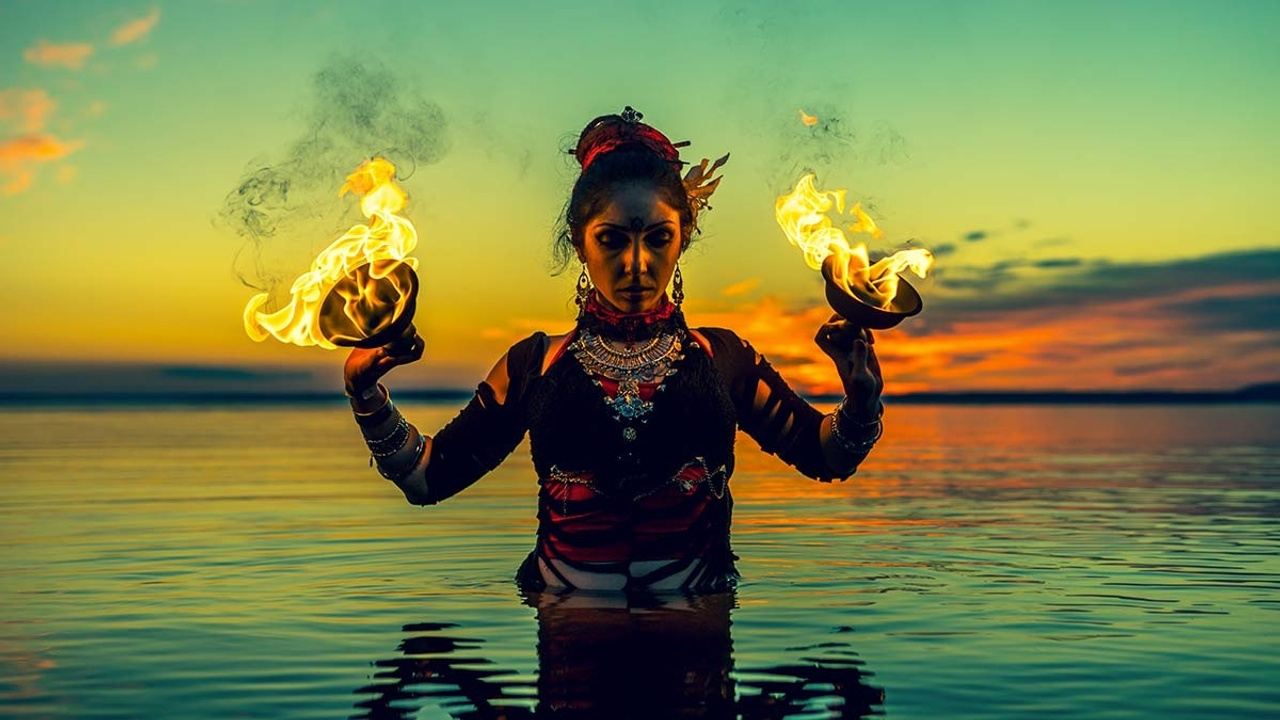 June 17 to 21
The EPIC Yoga Festival in Marrakech
Enjoy your 5-day pass at the EPIC Yoga Festival. EPIC celebrates the fusion of yoga and arts through workshops, talks, video projections and 5 unique and unforgettable Master Classes inspired by major human and cultural migrations. EPIC aims to be a bridge to promoting yoga to Africa.
Stay at the elegant Al Fassia hotel in Agdal-Marrakech neighborhood (on BB basis). Al Fassia started 30 years ago as a family hospitality project. They developed the first Moroccan restaurant in Marrakech, at that time that employed only women. Al Fassia is also a Riad where "authenticity meets harmony with the sole aim of subjugating your mind".
Activities include: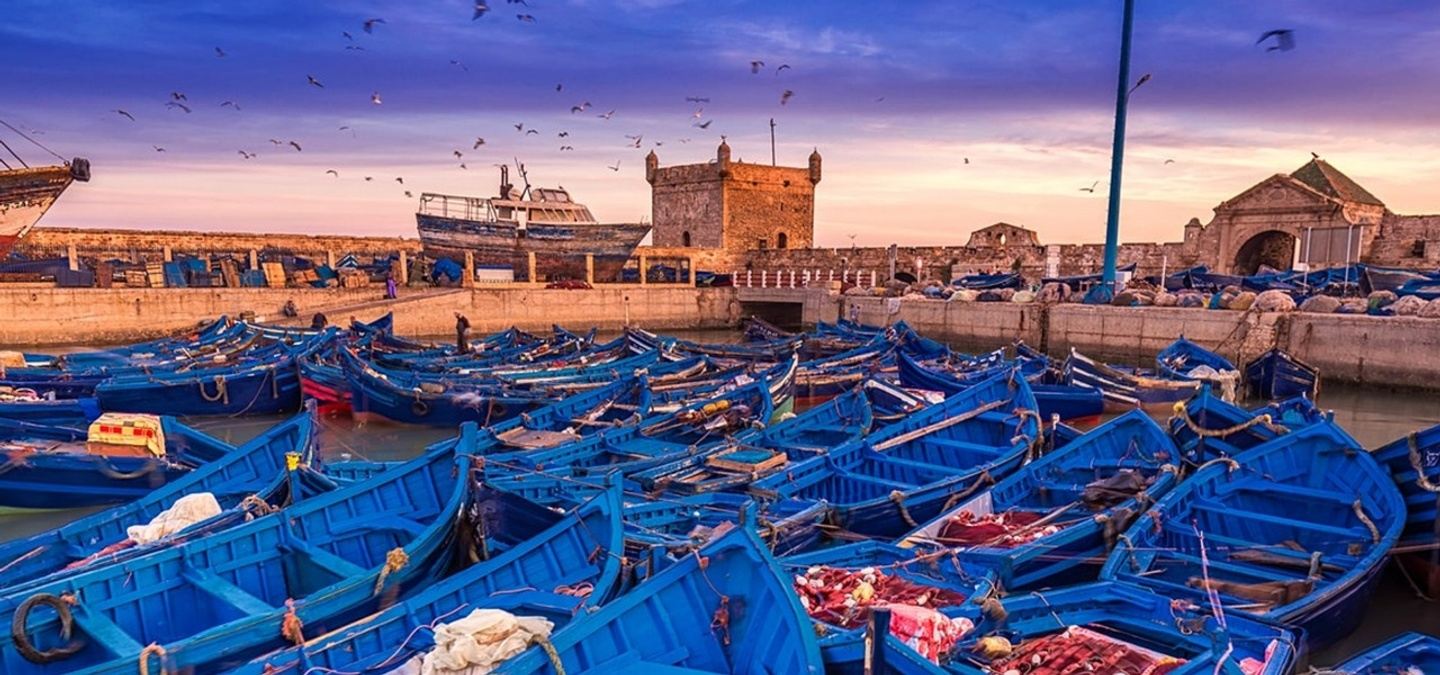 June 22 – 24
Ocean and Ecolodge Extravaganza
After our breakfast at Al Fassia: beginning of our road trip to Essaouira. On the road (240 km and 3.5 hours' drive) you can notice the typical argan tree, the changing wilderness and landscape until reaching the Ocean. You will be staying at L'Ane vert a hidden eco-lodge in the middle of the Berber countryside. Facing the Atlantic Ocean, with spectacular sunsets each evening, L'Ane vert has a unique fusion cuisine that is a culinary journey on each plate. Wake up with views over the Atlantic Ocean, the sound of the birds and feeling the sunshine of the Moroccan sun next to the mysterious windy dunes.
Note: the whole ecolodge will be rented for our yoga group. Accommodation will be in shared rooms (no double or single rooms available)
Activities include:
Visit of Essaouira old medina and fishing port
Light restorative yoga (2 hours per day)
Relaxation and meditation circle by the beach at sunset time
Star Gazing
Surf
Camel rides
Quad rides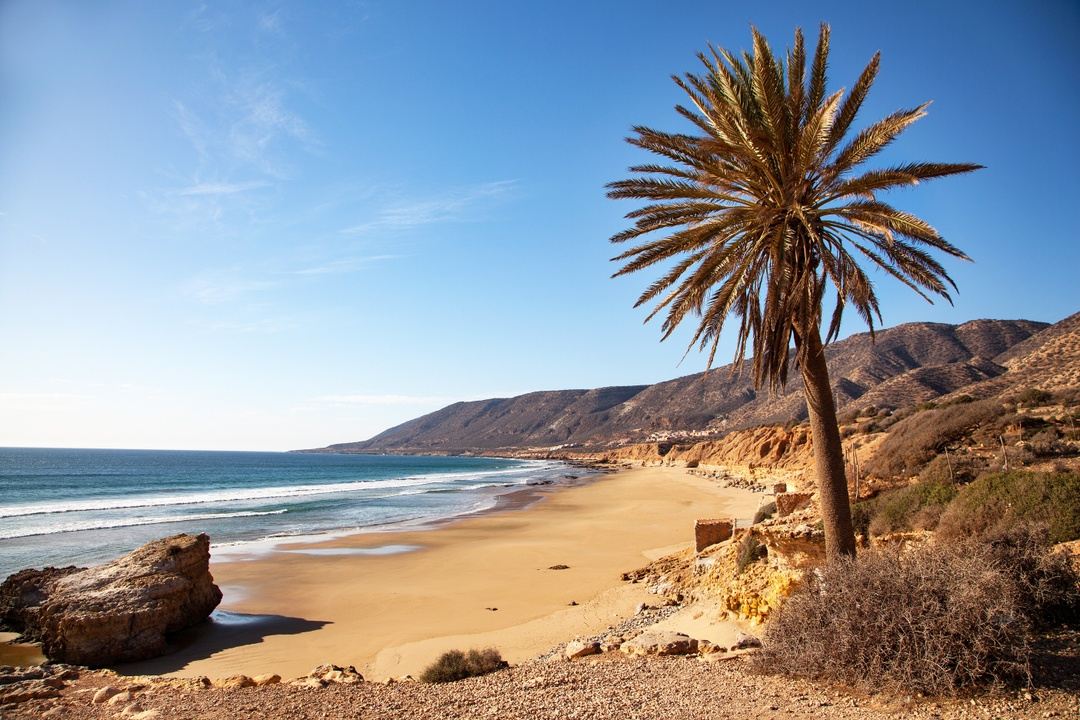 June 24 – 26
Agadir Beach and Paradise Valley
The adventure continues towards the South (173 km and 3 hours' drive) to reach Atlas Kasbah Ecolodge, located 10 min away from Agadir. The Kasbah offers eco-friendly accommodation with an authentic Amazigh (Berber) heritage. As part of its green approach promoting local community, it provides employment for people in the Agadir Souss Massa region. Here is your chance to learn more about local customs and discover their fascinating way of life. Refresh and relax in a welcoming exotic atmosphere, with healthy quality cuisine.
Activities include:
Light restorative yoga around the pool area (2 hours per day)
Visit of Agadir Crocodile Park and its 5 beautiful organic gardens
Visit of Paradise Valley next to Agadir
Hiking, biking or mule riding in the surrounding Argan Forest
Hammam session
Pottery and tadelakt (lime plaster) handcrafts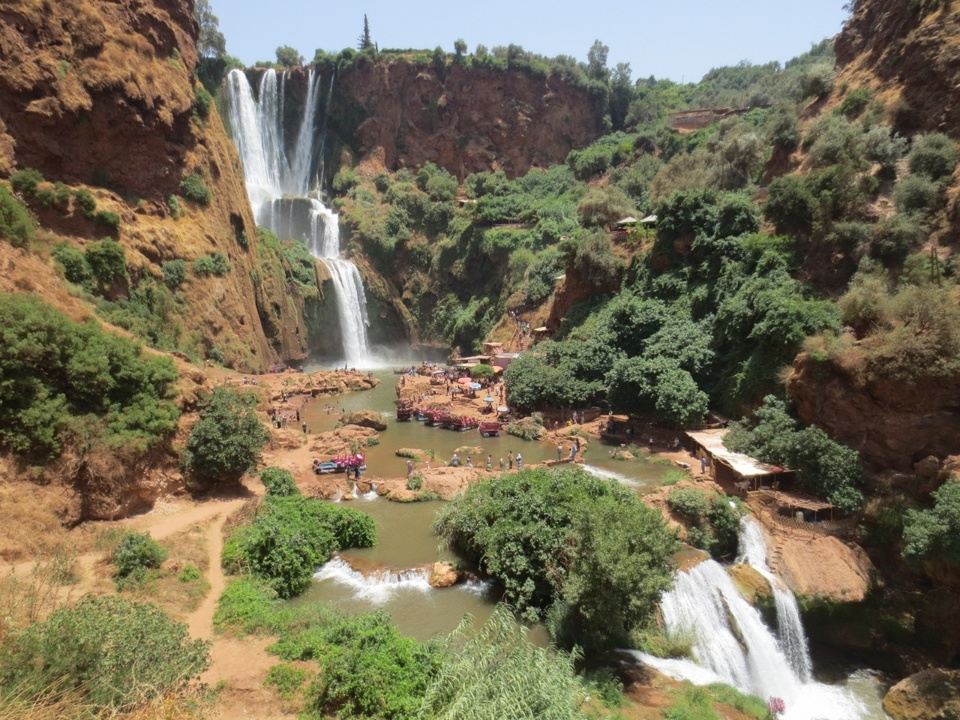 June 26 – 28
Hot Air Balloon Sunrise and Ouzoud Falls
Departure for Marrakech: (245 km and 3 hours' drive). The road we follow is hilly and scenic in the midst of the wilderness among a red earthen landscape. Accommodation in Al-Fassia.
Activities include:
Free time in the souk of the medina (old city)
Watching sunrise in an hot air balloon (optional)
Excursion to see the Ouzoud waterfalls
Cultural immersion on main Jamma el-Fna square
Farewell dinner
Return on Investment:
What you Get
14 nights Accommodation
Lodging for 14 nights (retreat + festival) in high end eco-lodges;
Experience 4 hotels across Ourika Valley, Marrakech, Essouria and Agadir
Airport Shuttle Service
We manage your airport pick up and drop off before and after the retreat.
Full Access Gypsy Edition Pass
You will have full access to the entire duration of the Festival; to all Fusion Master Classes, the Souk and all facilities at the venues. You also have access to the workshops and events taking place during the EPIC Week.
Waterfall Excursion
Discover one of Morocco's natural wonders and amazing views from a stunning 110-meter waterfall plunging down various cliffs.
Hot Air Balloon + Moroccan Sunset Views
Experience the wind beneath your wings while soaring through a Moroccan sunset
Daily Yoga + Meditation + Journaling with Chocolako
Dive deep to expand and refine your yoga and mediation practice with yogis from around the world
Moroccan Vegetarian Cuisine
Devour a range of healthy plant based vegetarian meals served for breakfast, lunch and dinner (retreat only). During the festival you will have free range to purchase meals, drinks, and snacks from a rage of delicious food vendors.
Intimate Sharing Circles
Get to know yourself deeply by participating in group healing exercises and sharing circles.
Atlas Mountains
Immerse in the surrounding energies of earth and air while hiking the infamous Atlas Mountains.
Paradise Valley
Boasting spectacular panoramic views and hidden natural swimming pools, this excursion is one where you dare not forget your camera
Essouria Beach
For some much needed beach and Atlantic Ocean time, we'll head over to Essouria Beach and enjoy fresh, crisp air and surfing lessons.
Souk Shopping
Shopping in Morocco is an adult's playground. Your eyes are bound to find tantalizing gifts and treasures for you and your friends who wish they joined you for this retreat + festival combo.